Villa Azeer includes a large double bedroom, private terrace, and swimming pool.
At a Glance
Villa Azeer is traditionally built with wooden ceilings, painted windows and shutters using Berber motifs, elements of Tadalakt, and of course the beautiful floor opportunities that Bajmat enables.
This is a private retreat which sleeps 3 guests and is well secluded.
The villa consists of its own terrace and small swimming pool, with impaired friendly, double bedroom with a large en-suite shower and bathroom.
Villa Azeer also has its own terrace and dining area, with further benefit from a small en-suite double bedroom. The villa is perfect for a younger member of a party, or indeed could be used to accommodate a person to assist or help those in the main bedroom should that be needed.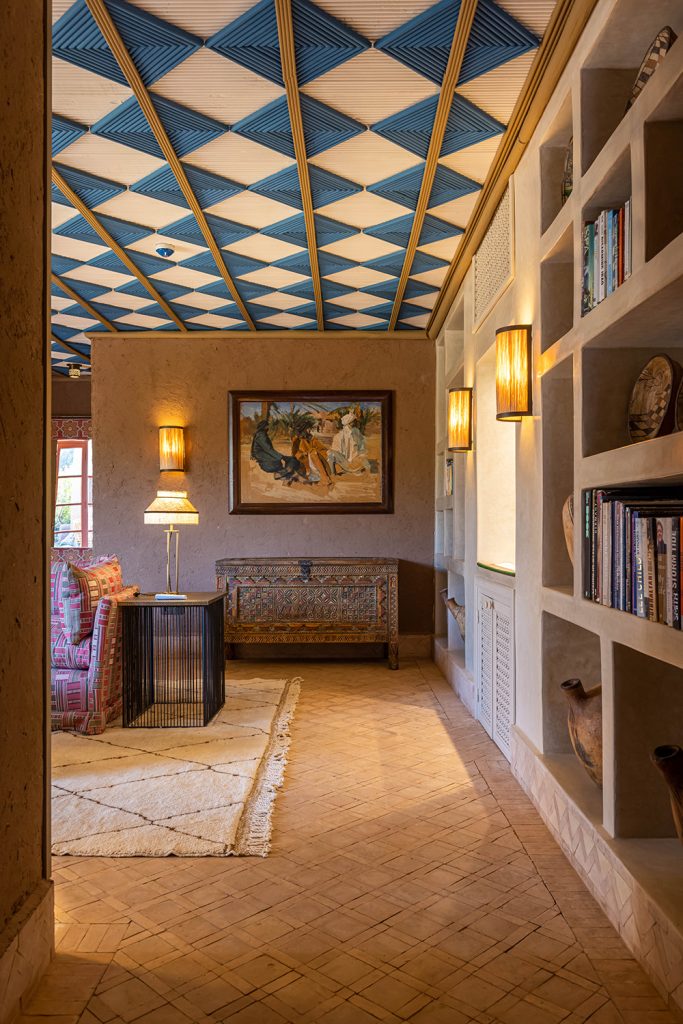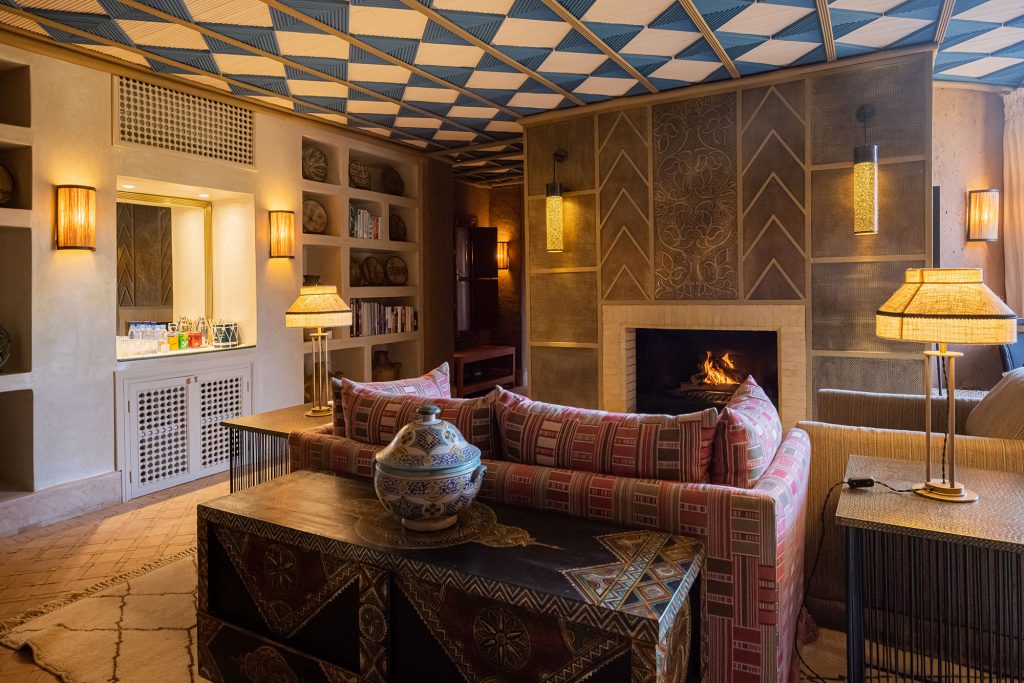 Rooms & Facilities
The large double bedroom has a private terrace and mobility-friendly pool. The villa also includes circulation space for wheelchairs, electric doors, and much less obvious minor details for someone who needs occasional help.
Villa Azeer comes with:
A 6 meters swimming pool
A small dining terrace
WiFi Broadband
Full Spa service is available for this villa. The Spa menu offers a range of beauty treatments using Les Sens De Marrakech products and Moroccan argan oil. These include massages, facials, and manicures. All treatments are included in the price and can be taken in the spa, terrace or by the pool
The villa has the equipment to assist persons into or out of the swimming pool on the Estate as required
Food
Our experienced cooks prepare daily menus selected by guests from our a la carte menus. The Lead guest meets with our Chef and estate manager, Maria. The guests can enjoy a variety of dishes that are made with fresh ingredients and are inspired by Moroccan and European cuisine. Children's menus are available, and our kitchen manages food allergies, but it is not a nut-free zone.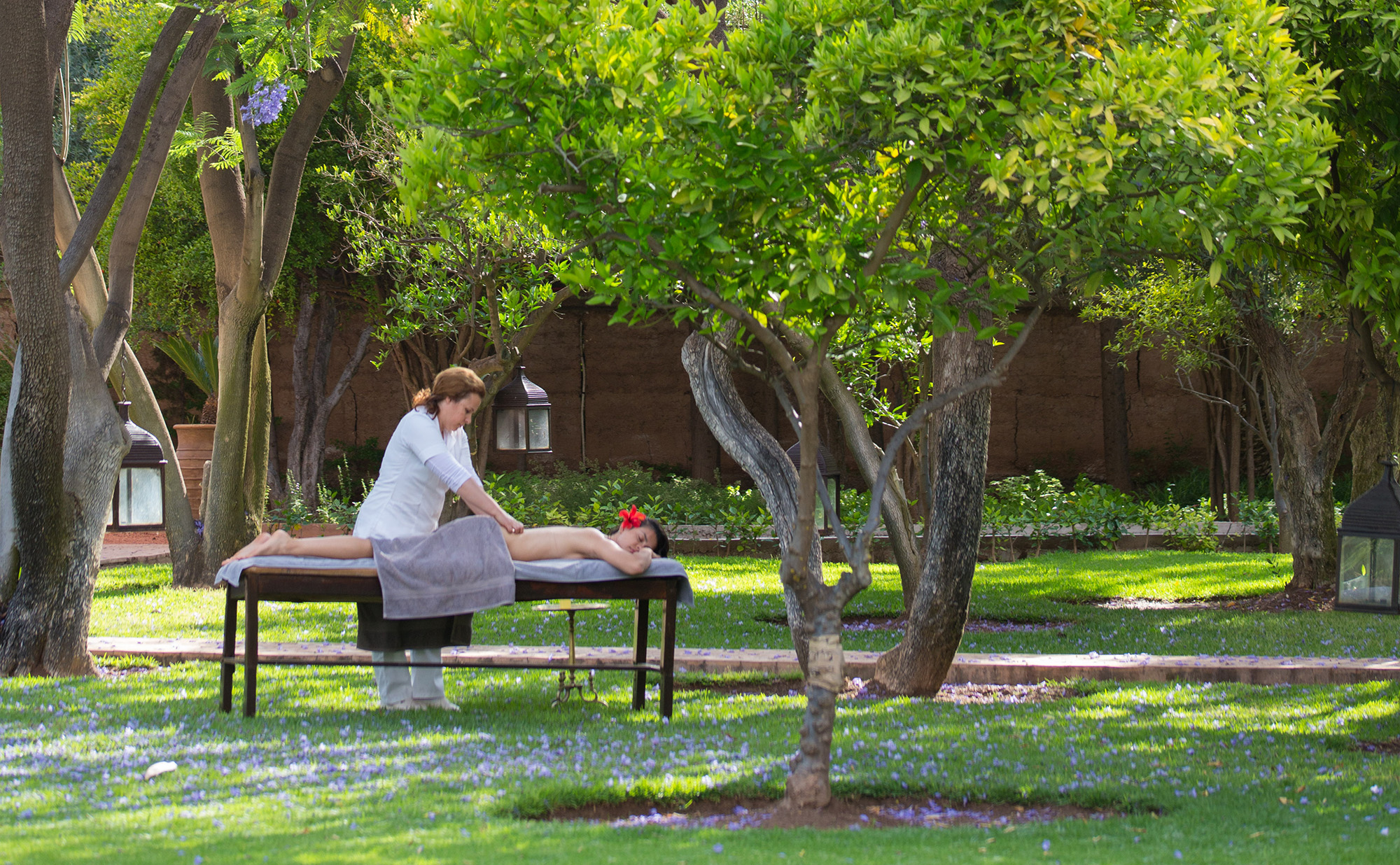 Staff
There are 24 permanent staff on hand to assist all guests, including two full-time beauty therapists.
Estate manager Maria will be your point of contact and can organise all available activities in and around Marrakech.
Prices
Prices at Villa Azeer start from:
£1500 for 2 or 3 guests per day
The price includes sole use in exclusivity and all facilities offered at each house, all meals, non-alcoholic drinks, laundry, all massage and beauty treatments, swimming pool heating as required and one return airport transfer for the group. Also included is a 3-4 hour guided and accompanied tour of the souks and Jemma el-Fnna on a day chosen by the guest.
Please ask about rates for other group sizes and duration.
Villa Azeer can be taken with Villa Ezzahra, Villa Alkhozama, and Villa Azzaytouna for a group of 29.
Recent Feedback
"Staying in Ezzahra is like staying in a top hotel, but with no other guests."
Country Life