Pilates Retreat
We are introducing our thirteenth Pilates Retreat at Ezzahra from 8th-12th November, led by experts in Pilates, Mindfulness and Meditation.
The four night retreat is fully inclusive, with unlimited spa and beauty treatments.
The retreat will be run by Victoria Turner, who has practised Pilates for 25 years and trained as a BASI (Body Arts and Science International) fully qualified comprehensive instructor in 2015. She teaches in the Peak District, UK, to all ages and capabilities, both for performance and rehabilitation purposes. Victoria started hosting Pilates retreats at Ezzahra in Marrakech 8 years ago and they have since been enjoyed by many people from around the world. Guests return time and time again for the joy and wellbeing from these magical retreats.
The retreat will also be supported by Milla Beeson, who has been practicing pilates for the past 18 years. She trained with BASI (Body Arts and Science International) and qualified as a fully comprehensive instructor in 2014. She has a fully equipped studio in North Norfolk and teaches both mat and equipment classes. As a teacher she is fully invested in the importance of personal growth and regularly attends workshops to develop her professional skills to share in her classes. She adores being part of the team at Ezzahra and sharing her love and passion of movement with guests from around the world.
Victoria and Milla will be joined by Nixie Graham, who has been teaching mindfulness and meditation for over 15 years, encouraging people to achieve a calmer and more present approach to life.
The retreat will include two mat classes daily and meditation classes as well as an individual Pilates assessment if required.
Additional highlights included are a tour of the Medina as well as some shopping in the souk and other seasonal outings within Marrakech. Occasional outings in the surrounding countryside, like Imlil, for a days walk and lunch in the mountains are also organised.
The four nights Pilates Retreat 8th-12th November 2023 will cost £1850 per person based on two sharing, or £2250 for a single room. The stay includes all Pilates lessons (2 lessons per day apart from arrival and departure day), Mindfulness and Meditation sessions, all meals and local wine served with meals, non-alcoholic drinks, all beauty treatments, massages, all outings organised within Marrakech and a return airport transfer. The price does not include flights.
For further information please contact Tamara Stewart-Wilson reservation@ezzahra.ma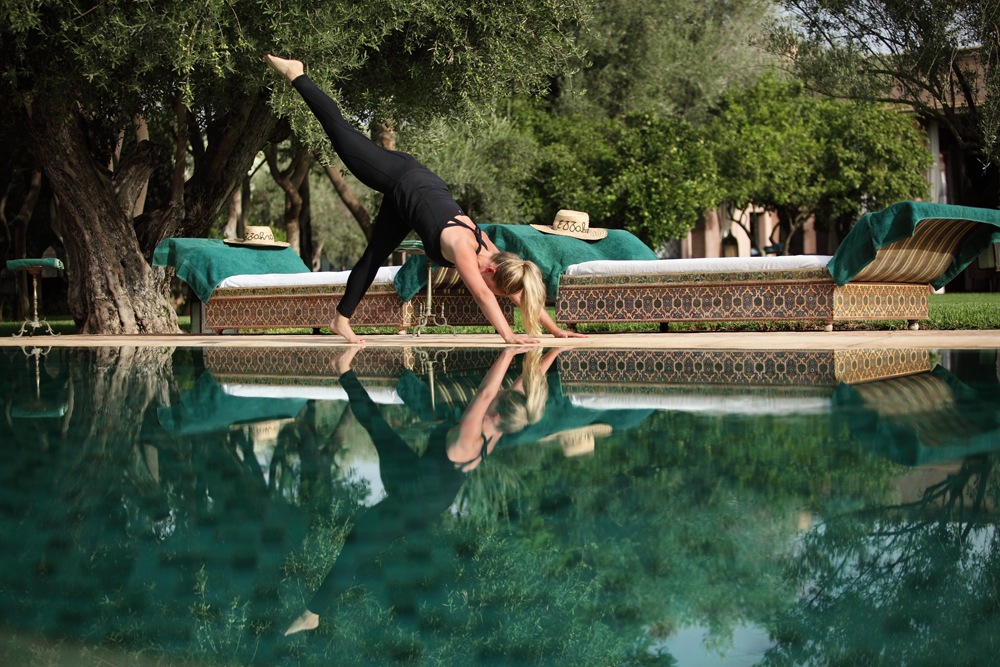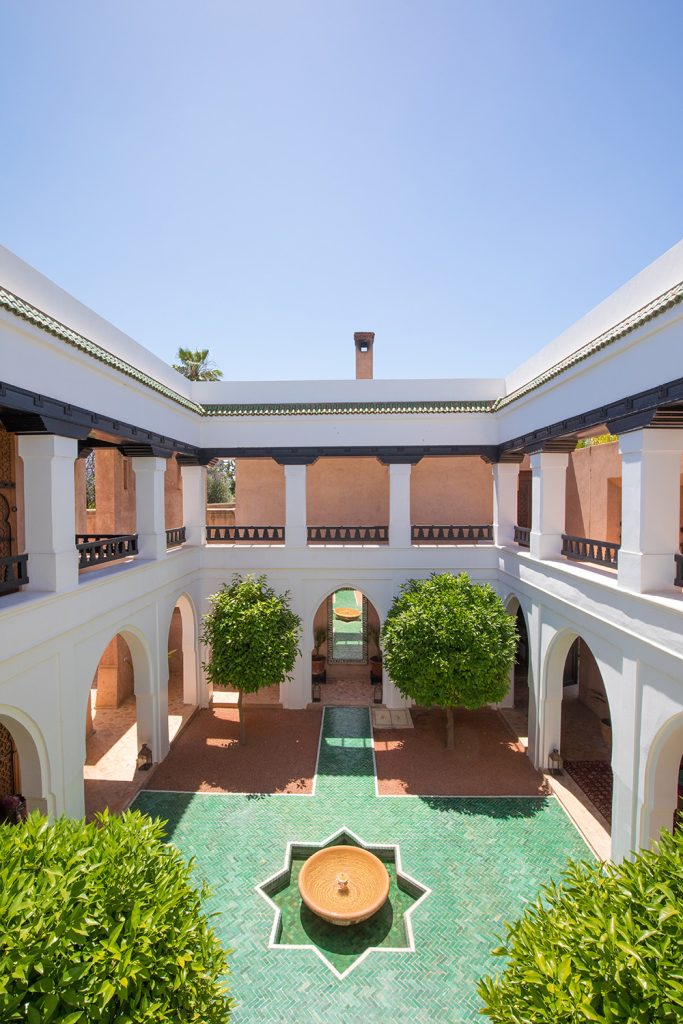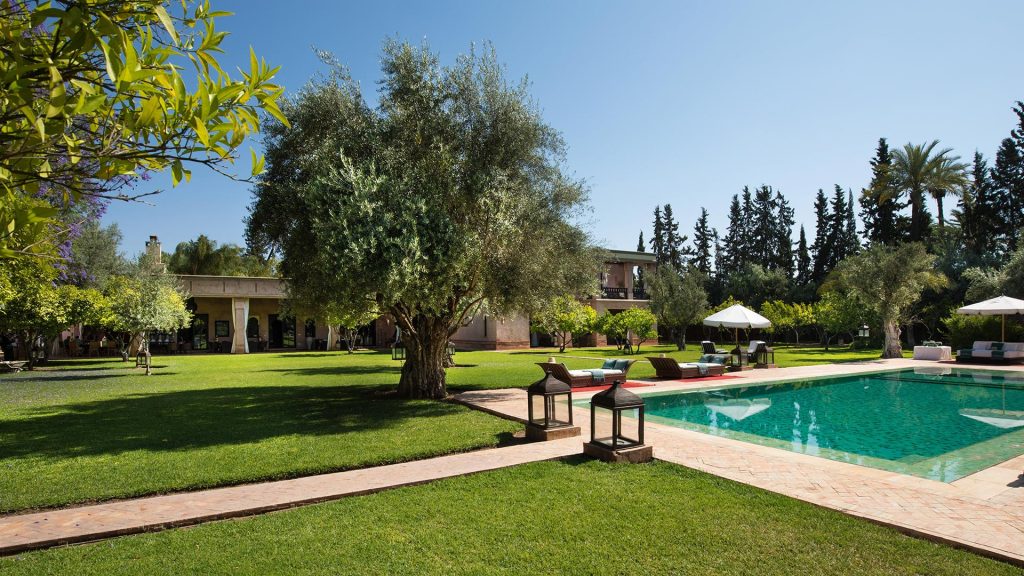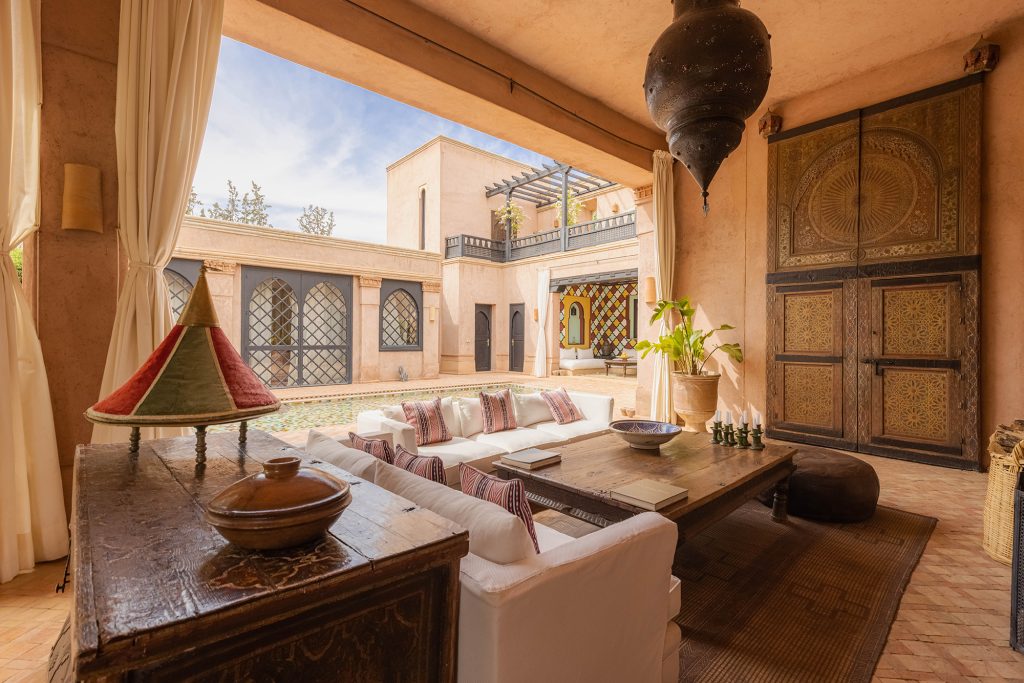 Recent Feedback
"The staff here are such fun, so engaging and so delightful, that everything appears, deliciously, in seconds."
Conde Nast Traveller