Villa Ezzahra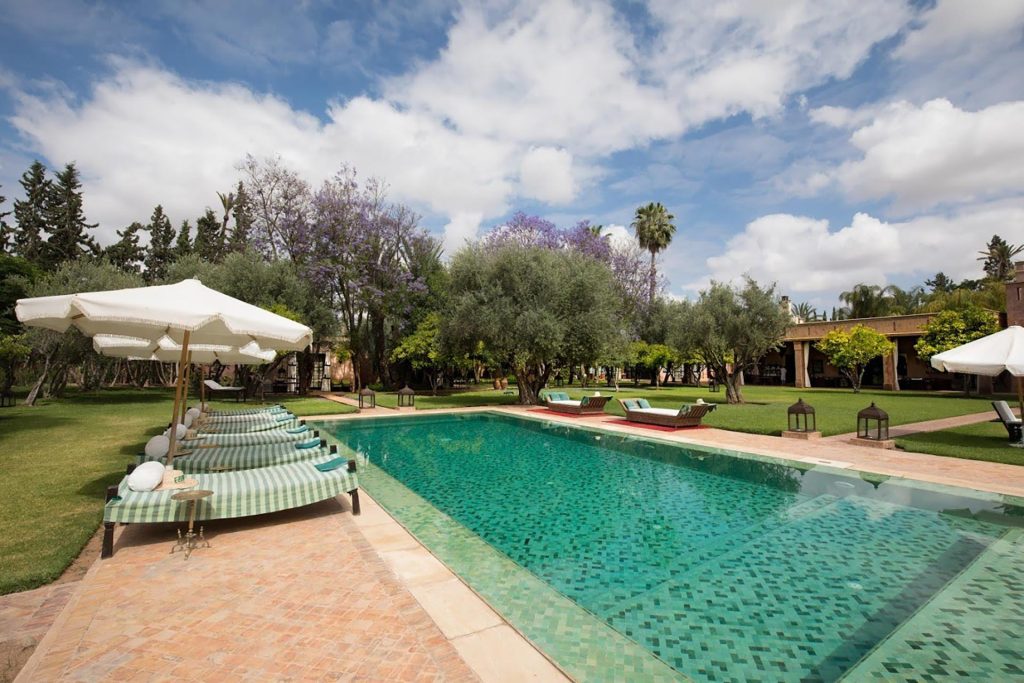 Villa Ezzahra prices start from:
£13,730 for 8 guests for 3 nights
£21,760 for 14 guests for 3 nights
£26,385 for 8 guests for 7 nights
£40,260 for 14 guests for 7 nights
Villa Alkhozama
Villa Alkhozama prices start from:
£2000 for 2 or 4 guests per day
Owner's Pavilion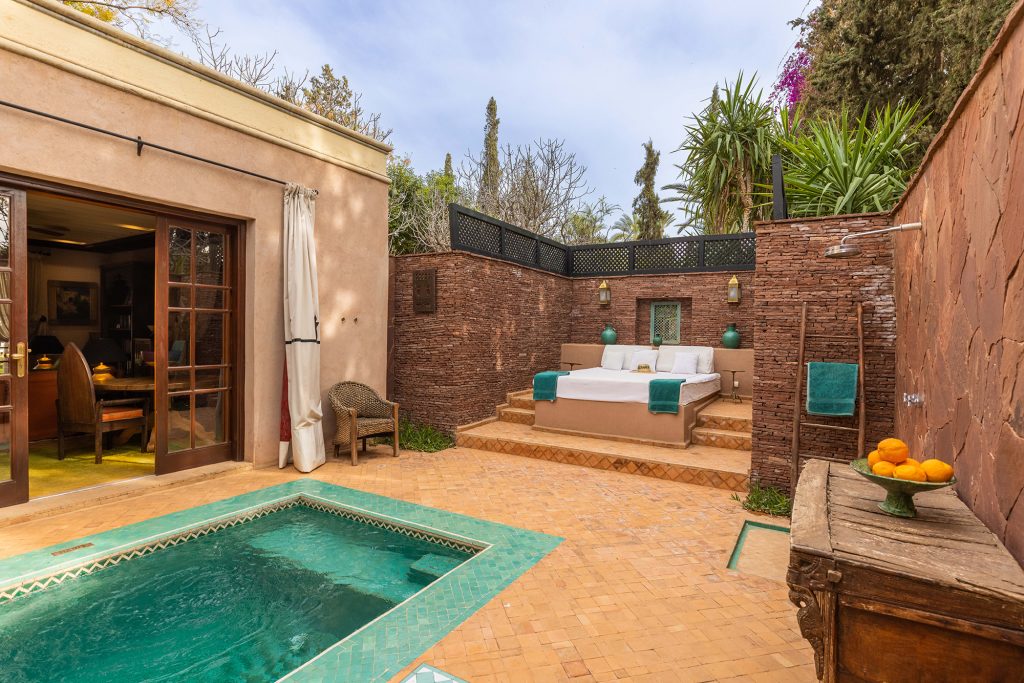 Owner's Pavilion prices:
£900 per day
Villa Azzaytouna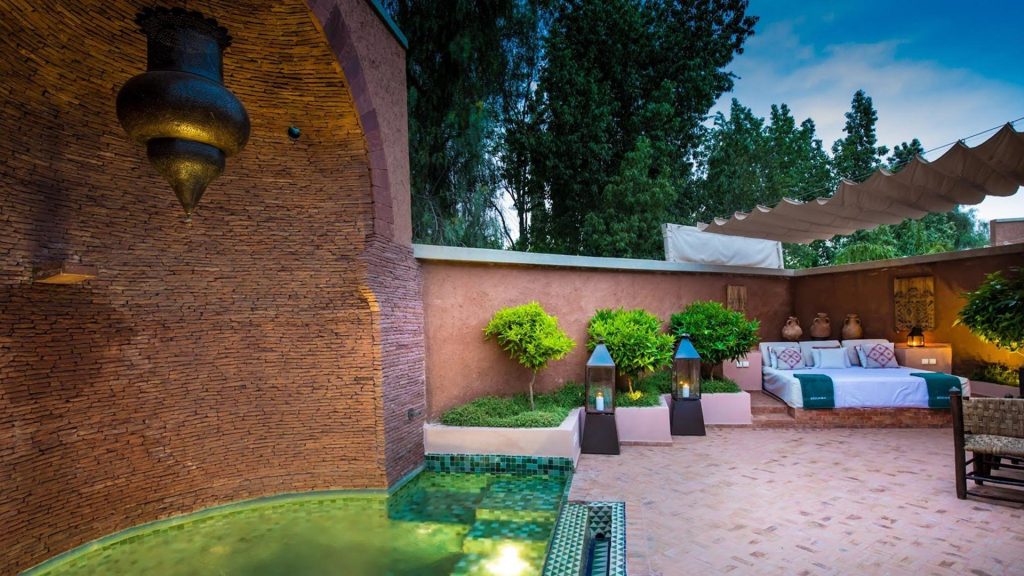 Villa Azzaytouna prices start from:
£2400 for 2 or 4 guests per day
£3000 for 5 or 6 guests per day
Villa Azeer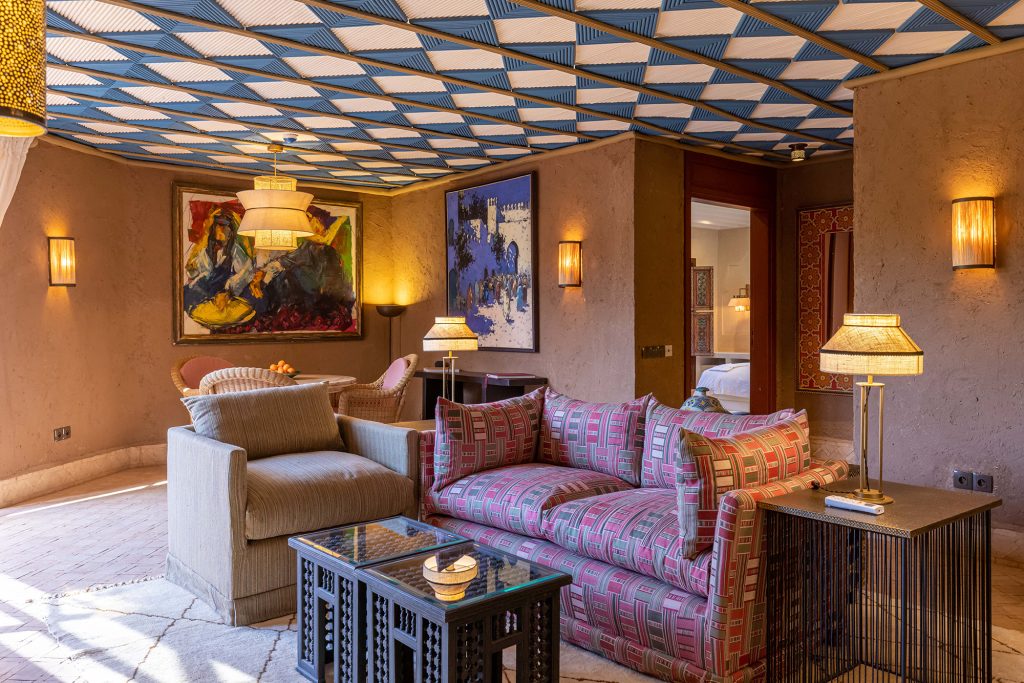 Villa Azeer prices start from:
£1500 for 2 or 3 guests per day
The price includes sole use in exclusivity and all facilities offered at the house, all food selected from our a la carte menus, all soft drinks, laundry service, all massage and beauty treatments, a guided and accompanied tour to the Medina, swimming pool heating as required and one return airport transfer irrespective of numbers.
Please ask about rates for other group sizes and durations.
A minimum non-refundable booking fee is required to secure the dates.
Villa Ezzahra can be taken with Villa Alkhozama, Villa Azzaytouna, Villa Azeer and the one-bedroom Owner's Pavilion for a group of 29, or individually.
Recent Feedback
"The staff here are such fun, so engaging and so delightful, that everything appears, deliciously, in seconds."
Conde Nast Traveller